Second hand в Великопольском воеводстве
нет объявлений
По запросу "second hand" объявления в Великопольском воеводстве не найдены.
GIN VG, Sp. z o.o., Лодзь
Предлагаем оптом оригинальные сборки товара "секонд хенд" из Норвегии. Дейстует система скидок, опт начинается от 15000,00 кг.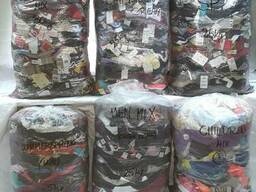 TMJ Textiles, Sp. z o.o., Варшава
Компания TMJ-Textiles приглашает Вас к сотрудничеству с нашим оптовым складом в Польше, прямым импортером одежды из Великобритании. Мы предлагаем сортированную одежду секонд-хенд, отсортированную
APS GROUP, ООО,

RU
Краков, PL
Precise pressure. Adjustable pressing time. Strict compliance with the cheese production technology. Universal machine suitable for all mould varieties. Strict compliance with cheese production
Сталатс, ООО,

RU
Варшава, PL
Cherry pitting (destoning) machine PM-250 (200 – 300 kg/h) is designed to removing kernels out of fresh berries of cherry. We are excited to introduce our new and updated cherry pitter PM-250. This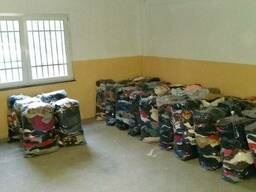 Victory Plus, Sp. z o.o., Люблин
Hurtownia-sortownia - "The best from UK". Monitorujemy rynek angielskich liderów sprzedaży rzeczy używanych. Prowadzimy hurtowe zakupy odzieży, obuwia, tekstyliów, akcesoriów na użytek wtórny u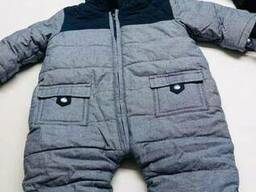 Victory Plus, Sp. z o.o., Люблин
Hurtownia "The best from UK" Oferujemy ubrania "Sekond Hand" z Anglii. Kategoria - MIX rodzinny. Sezon jesień - zima. W ofercie kurtki zimowe i demi, płaszcze, swetry, bluzy, kamizelki, sukienki,
East West Reals is a Polish real estate agency, the leader in Warsaw servicing foreign clients. Consultation of experienced English-speaking realtors, searching of property from developers or from
Aliance Group, Sp. z o.o., Варшава
Apartment 78m2 finished to a high standard with attention to aesthetics and functionality of the rooms, which include - a corridor, living room with kitchenette fully equipped with high-end household
Litech Aqua, ООО,

UA
Варшава, PL
Ultrafiltration is one of the baromembrane methods of water purification. Under certain pressure, the water entering the ultrafiltration unit passes through a semipermeable membrane and is divided
Новые объявления
Unedged oak boards, Варшава.
от 620 € /м.куб. оптом
Паллетная заготовка, Варшава.
80 € /м.куб. 45 - 115 € /м.куб. оптом
Masaż-depilacja, Щецин.
Powders from fresh fruits, vegetables, meat, berries, mushro, Варшава.
7 $ /кг 5 - 6 $ /кг оптом
Пеллеты Гранулы, Варшава.
180 € /т 130 - 135 € /т оптом
Audi A4, Варшава.
15 499 зл. /шт
×
×
×